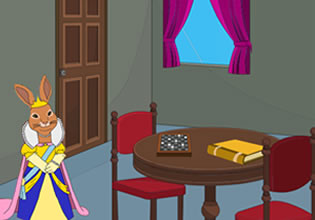 Easter Queen Bunny Escape
There will be an Easter party and the queen bunny will of course come for not only she is invited, she really needs to be there for the ceremonies. But at the moment though she is having a problem in her own house and it's so much that the other queens are now outside her home offering their help!
None of them can rescue her though for this is going to need an expert's skill, which is where you'll come in escape players. Will you be able to help in freeing the queen bunny safely here so that everyone who is there can finally go to the Easter party?
Easter Queen Bunny Escape is a brand new point-and-click indoor rescue escape game from WoW Escape.
Other games by -
Walkthrough video for Easter Queen Bunny Escape