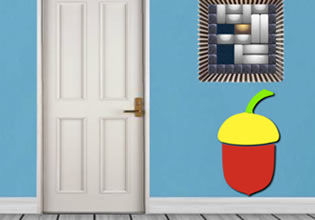 Dwarf Escape
Marie's friend Janice is quite hysterical that day when she called, for she finally found where that strange sound was coming from, it's from this gnome or dwarf or something! Marie was definitely on the brink of laughter when she heard this, but Janice is a new friend so she held that.
Marie asked what was this creature looked like? Janice said that it looked like a very small grandpa with a pointy hat and it scared her really good. Now it is locked-in a room which she had been trying to open for it was really shut. Okay, Marie is game with this, but she still thinks this was a little bit ridiculous. Escape players, Marie might find something there or just a hysterical friend, but she must still help. Play as Marie here then and help Janice with this whatever this was in her home at the moment.
Dwarf Escape is the newest point-and-click indoor escape game created by 8b Games.
Other games by -
Walkthrough video for Dwarf Escape