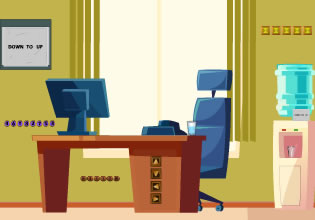 Doors Escape Level 21
Nobody likes a house with a lot of doors. I bet, you too. But what if you are stuck in this house and the only way to escape this is to solve the puzzles in every door. Will you do it? Or are you going to let yourself stuck in a room full of clues and do nothing? There's a thrill in this because you don't know what the next room looks like unless you get all the clues that you need to unlock the door. Every room has every door, the only way for you to get out is to use your logical thinking to solve the puzzles. Once you reach Level 21  expect that it won't be easy like the very first one because the puzzles are harder to solve and the clues are harder to get.
Outsmart the one who builds that doors. Find a way to get out to be able to see the outside world again. Clues are everywhere in the room, you just have to open your eyes to see them. Use your logic and escape those doors. Doors Escape Level 21 is a brand new point and click room escape game by Games 2 Jolly. Best of luck!