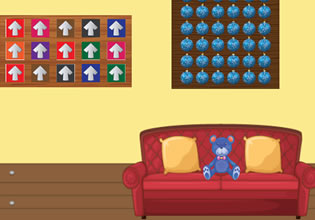 Dogs Escape For Christmas Party
James had guests that night in his home for Christmas and he was so busy that he forgot his pet dogs were outside in the cold inside their cage! Immediately, James rushed to where his dogs were to check if they are okay, thankfully they are and they were very much excited when they saw James.
James blew a sigh of relief then, now he needs to get them inside his house so they can warm-up together with his guests, but there was a problem though and now James needs to focus on that. Escape players, want to see what the problem James is experiencing and see if you can help? Go ahead then for the sake of his dogs which were out in the cold.
Dogs Escape For Christmas Party is the newest point-and-click pet rescue escape game from Games 2 Escape.
Other games by -
Walkthrough video for Dogs Escape For Christmas Party