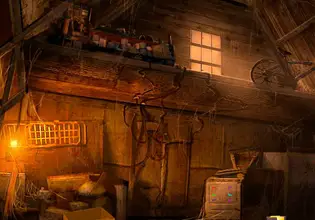 Disability Man Room Escape
Most of the people think that having a disability means you don't have the ability to do anything. Well, that's completely wrong. You are born with a disability and that does not define what you can do and what you can't do. You can contribute to the community with your job. Unlike others, you are productive and not just a couch potato. You serve as an inspiration to the disabled and to the healthy individuals as well. However, there are still people who do not believe in what you can do. Some people think that you are just a burden but you are not. You are locked in the room and you are about to prove yourself today.
It's clear that you are more logical compared to those individuals who have doubts in you. Prove that you don't need other people's help to escape from the room. There are items and clues that can help you to escape. Collect those items and use your logic to escape, Play Disability Man Room Escape and let them know that you are still The Man, even though you have a disability. This brand new room escape game is from WoW Escape. Best of luck!