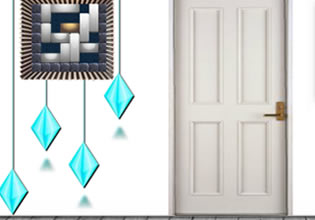 Diamond Locker Escape (8b Games)
You and your friend Bond have a very complicated situation here, but you have a task to accomplish and because you trust your friend, you are just going to have to do it. Bond currently is a guest in this hotel but currently he is out of the place, but he needs you to pry something for him there and it's inside the hotel room's safe. First though, you need to find the key there somewhere in the room which at the moment he cannot disclose in case somebody catches wind of this. You are going to have to find it and quickly.
Escape players, you are now Bond's friend here and he instructed you as such, and if you are able to open it you must keep the contents safe and bring it to a specific location. This is now getting very sketchy and potentially dangerous to you, but still will you be able to accomplish it?
Diamond Locker Escape is the newest point-and-click item retrieval escape game created by 8b Games.
Other games by -
Walkthrough video for Diamond Locker Escape (8b Games)