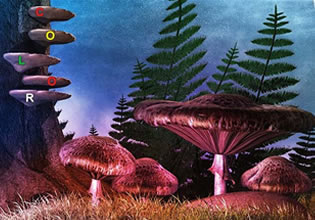 Diamond Forest Escape (365 Escape)
The diamond forest is a magical and weirdly glistening place and can only be accessed through a single cave, so it is not easy to get lost there in theory, but as a person who found the place and frequents there now for months, Marigold is going to find the theory a little bit crooked.
Marigold was studying the vegetation there in the place which was quite unusual, they are simply mysterious yet beautiful to look at. But as she continued her studies there that day, she got lost and now she doesn't know where she is in the land! Marigold tried her best to find the cave where she can exit but unfortunately she couldn't locate it now. The theory has been proven wrong and now her safety might be the payment for that knowledge. But Marigold is not backing-down with this, want to help her then escape players so she can escape the place?
Diamond Forest Escape is another new point-and-click wilderness escape game made by 365 Escape.
Other games by -
Walkthrough video for Diamond Forest Escape (365 Escape)