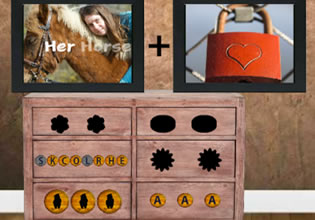 Detective Hudson Escape
Detective Hudson is in your friend's house that day, he seems to be trying to solve something there which was still unclear to you. Guess you'll have to come and find-out what it is and besides, you needed the help of the greatest detective in town too. And so, you arrived at your friend's place and you were welcomed. But your friend is not relaxed though, that's because they have been trying to get Hudson out from a room there for he got trapped!
You almost laughed at this one, but then you thought Hudson might indeed be in-need of help. But why though? He is the greatest detective here, he can't get himself out? Well, there could be more to this than just that, and escape players you will be in the situation here now to try and help your friend as well as detective Hudson. Will you be able to accomplish this rescue?
Detective Hudson Escape is another new point-and-click indoor rescue escape game made by 8B Games.
Other games by -
Walkthrough video for Detective Hudson Escape