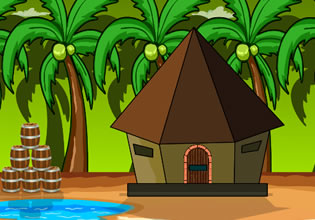 Desert Warthog Escape
Finally, Bernard captured a desert boar in his big cage and it was a monster! After a while of waiting he finally did capture something promising after just getting little animals for weeks, but what can he get really from a place almost barren and really dry. Bernard is now ready to open the cage and have his boar, but he is not going to get it open without those keys of his first which was currently missing.
Escape players, Bernard is going to get this boar out now so he can prepare it, want to help him find his missing keys so he can get this done quickly and prepare for a potential fight? Make haste then for he still have a lot of mouths to feed in his old home and most of them are children.
Desert Warthog Escape is a brand new point-and-click animal escape game from Games 2 Jolly.
Other games by -
Walkthrough video for Desert Warthog Escape