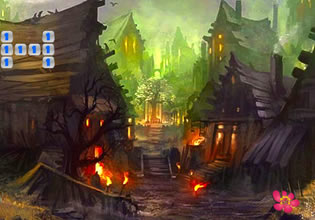 Delusion Village Street Escape
Richie was heading home when he did not feel well, his mind is playing tricks on him again and as a result, he got lost in the village's path which he passes everyday! This is not good, for this is the only day he was not accompanied by his son and it so happened this condition of his hit him for the first time in months.
Richie needs to get back to his house right now while he can still control some of his actions. Escape players, Richie doesn't have any help there at the moment and it's weird why there were no people around the path at this time. Will you help him then so he can get home? Nobody can help him there immediately if something happens so do not abandon him.
Delusion Village Street Escape is a brand new point-and-click area escape game from WoW Escape.
Other games by -
Walkthrough video for Delusion Village Street Escape