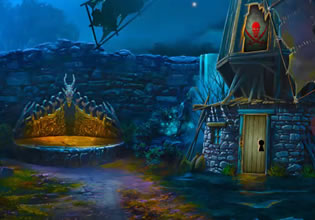 Delora Escape: Ghost House
Here in this Delora escape series, we will be joining Dominic who is out on an adventure discovering things. At the moment, he is in this haunted house which the people call the ghost house for of course an obvious reason. But Dominic is there though for that exact reason, and now he seems to be paying for that a bit.
Dominic is now lost in the house and now the activity is starting to come out from the rooms. This is now a problem, but in the back of his mind he thought this is now becoming an interesting adventure too, still he needs to get out of there right now for his bravery is not enough for this. Escape players, would you like to assist Dominic here so he can escape the house safely?
Delora Escape: Ghost House is the latest point-and-click scary indoor escape game made by Games 4 King.
Other games by -
Walkthrough video for Delora Escape: Ghost House