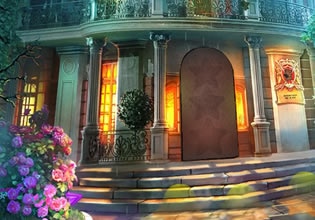 Dainty Little Girl Escape
This house here which was once a bastion of the king is now a relic for that kingdom had fallen almost a thousand years ago. That's why that day you and your dainty girl Cathy went there to visit the place and be at awe to its fascinating beauty. Cathy really loved the place, but she cannot have it for this structure is a historical site and it's for future generations to see. You and Cathy roamed around a bit in the halls of the place until, something happened!
Cathy got lost from your sight and you could no longer find her! You really have no idea that visiting this place with less to no people would be such a disadvantage, for you could not ask help from anyone here. But the advantage of this was you can spot her easily from far away. Okay now you need to find Cathy so you can be assured that she is with you, she might be trapped in who knows where there and she needs your help right-now! Escape players, will you be able to find Cathy here in this ancient palace?
Dainty Little Girl Escape is a brand new point and click indoor rescue escape game released by Games 4 King.
Other games by -
Walkthrough video for Dainty Little Girl Escape