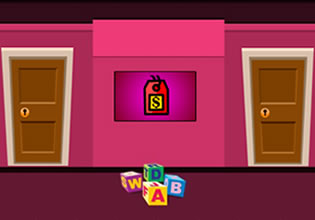 Cyber Monday
Cyber Monday is currently happening and Tris is going to go out of the house to go on shopping for there will be a sale. But not if she can't get out of her house first though for it seems that the technological stuff there are not allowing her to leave and there must be something busted.
Tris is going to have to deal with this first for there is clearly no other way here. Escape players, Tris is going to need some help in doing this the old fashioned way, finding the key here somewhere so she can open the door. Will you help her on that then so she can go on her shopping plans?
Cyber Monday is another new point-and-click indoor escape game made by Games 2 Live.
Other games by -
Walkthrough video for Cyber Monday