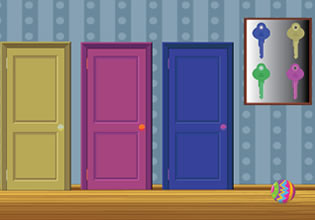 Cute Unicorn Rescue
Nelson is slowly creeping near this lone house for he has come to the rescue of something quite precious to him. What he is trying to rescue is an animal, but it's not any ordinary animal though, for it is a mythical creature was a unicorn! This unicorn is beautiful for it has strange colors all-over its body, they found each other months ago in the forest and even though he had kept her in extreme secrecy for he doesn't want this creature to fall into the wrong hands, it seems that still was not absolute, for this person whoever he is have managed to take his unicorn from him and now it's in a cage.
Nelson doesn't really want any encounter here that's why he is creeping, he just hopes that he is able to get his unicorn and get out of there quickly no sweat. Escape players, that might happen or something else, that's why will you help Nelson here so he can rescue his unicorn peacefully?
Cute Unicorn Rescue is a brand new point-and-click animal rescue escape game released by Games 2 Escape.
Other games by -
Walkthrough video for Cute Unicorn Rescue