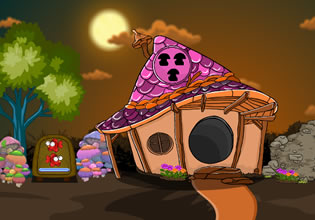 Cute Swift Fox Escape
Emmanuel's place here in the wilderness is surrounded by really old stuff like that ancient stone cage there which has a very peculiar lock. He doesn't seem to think that it works though so he just lets it be. That day however as Emmanuel went out of his house for it's a brand-new day, he saw something inside the cage for the first time and this time it's locked!
Emmanuel saw what seems to be a weird-looking fox and the creature was just sitting there looking at him. Does it need help? Well, its eyes seems to tell that so. Okay, Emmanuel is really going to have to free the creature there for he doesn't want to just ignore the animal, but the key to it is weird though and first he needs to find that. Escape players, Emmanuel doesn't even know where to start looking for this key, but he will. Will you help him then so he can free this wild animal?
Cute Swift Fox Escape is the newest point-and-click animal escape game created by Games 2 Jolly.
Other games by -
Walkthrough video for Cute Swift Fox Escape