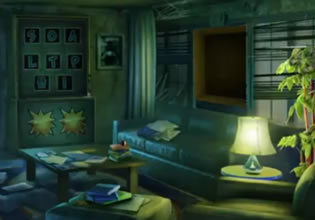 Cute Playful Rabbit Escape
There was this one playful rabbit in the village and this one would not stop bothering people for it really wants to play. It was quite cute though, that's why the children there plays with it when they have time, but when nobody wants to play with it for all were exhausted, it keeps coming and doesn't seem to tire. That's why that day, something happened to it and that's all because of its hyperactivity.
You have just found this said rabbit trapped inside one of the houses! The rabbit was trying to escape now, it was quite happy when it saw you though, but now it asks of your help. Escape players, want to help the rabbit here then even if it still wants to play despite of being trapped?
Cute Playful Rabbit Escape is the newest point-and-click rescue escape game from Games 4 King.
Other games by -
Walkthrough video for Cute Playful Rabbit Escape