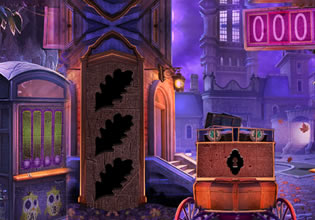 Cute Magician Boy Escape
This magician boy in the village may look like just a trickster with his slight-of-hand magic and his good looks, but he is actually a legit magician! Carmen who is a villager there knows that well for the kid is her cousin, that's why he knows a lot about him and at times he can carelessly play with his magic. That day, he did it again and unfortunately it really got him into some trouble!
Carmen just found his cousin trapped in this house and not even his magic was able to help him! This could be serious and right-now her cousin is getting that look of concern in his face. Carmen thought, he is definitely penitent now, okay guess she'll get him out before he cries or something. Escape players, would you like to help Carmen here so that this can be done?
Cute Magician Boy Escape is a brand new point-and-click rescue escape game released by Games 4 King.
Other games by -
Walkthrough video for Cute Magician Boy Escape