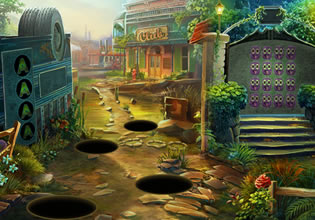 Cute Lovely Bird Escape
There are these two lovely blue birds playing around in the village and they are really distinct from the other birds there. Looks like somebody got too interested with them that day though, for they are now inside some receptacle and they are both trapped in it!
Who could have done this? Mischievous children? Or adults looking to find a profit out of these two birds? Well whatever they are up to then it's surely no good, you just hoped this is an accident for you decided to free these birds. But first though, you are going to need to find the key to this receptacle where they are. Escape players, will you be able to find something if not a key which can free these two birds?
Cute Lovely Bird Escape is a brand new point-and-click animal rescue escape game from Games 4 King.
Other games by -
Walkthrough video for Cute Lovely Bird Escape