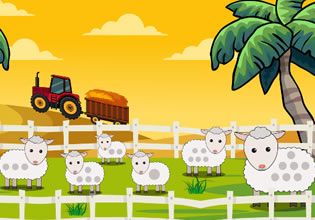 Cute Blue Jay Rescue
Kevin have now recorded this blue jay in his cage and tagged it, now it is time to release the creature back into the wild. Kevin is a researcher there and works for a conservation company. This land where he is must be preserved for it is very much lush there and thriving. As Kevin was about to free this blue jay though, there seems to be a problem and now he can't proceed with the release.
Kevin lost the keys for the cage and now he is a few minutes behind schedule for he is still looking for it! Still no luck yet and now it might have come to a point that he will be needing help there. Escape players, will you assist Kevin there so he can free the blue jay back into the forest?
Cute Blue Jay Rescue is a brand new point-and-click animal escape game from Fastrack Games.
Other games by -
Walkthrough video for Cute Blue Jay Rescue