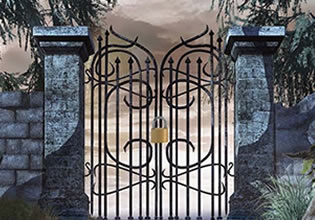 Cursed Land Escape
This small patch of land which Val knows has some mysterious qualities, have really played on him for far too long now. He finally gives-up and now he wants to escape from there, but that's not going to be easy though for the place have already taken a liking to him and now it doesn't want him to leave!
This is not good, for all of the exits are now closed and locked, and the aura of the place have changed. Val must not allow this to get to him and just focus on finding a way out of there, but that will be easier said than done though. Escape players, want to help Val here escape and quickly from the place which was now starting to become scary while there is still a chance?
Cursed Land Escape is the newest point-and-click mysterious area escape game created by 365 Escape.
Other games by -
Walkthrough video for Cursed Land Escape