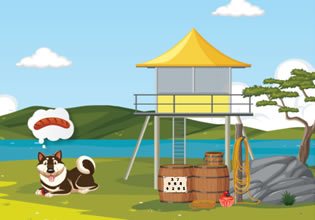 Crying Rocky Escape
Your boy Rocky is crying inside his room that day, not because you scolded him or anything, but he is trapped in there and you have really tried your best to get him out by finding the key to the door, but unfortunately you really can't. You really need to try even harder here, for your kid is going to cry himself out and you don't want that for he has a condition.
Escape players, you will now be doing your extra best here to free Rocky, will you be able to do so for the sake of the boy? Move quickly then but try to be graceful, you don't want to injure yourself on your attempt to try and get the boy out.
Crying Rocky Escape is the newest point-and-click indoor rescue escape game from Games 2 Escape.
Other games by -
Walkthrough video for Crying Rocky Escape