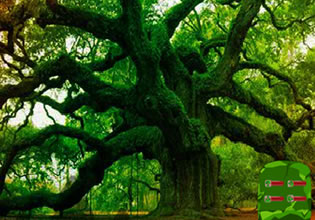 Crazy Chick Escape
Webb's friend lost his chick and he is not talking about his chick which was his girl, but this one crazy-looking baby chicken of some sort and the weird thing about it is instead of it being normally colored than the rest of the chicks they know, that one has a green tinge to it. It's very weird and his friend as well as Webb treasures the animal for they were curious of what it might look like when it becomes an adult. But then his friend's cage was not that fortified and as a result, it easily escaped from it which they now think that the animal is somewhere in the forest out back!
Webb and his friend quickly went on the rescue to find the animal for not only there are wild predators in the place, there are also traps which can easily capture an animal especially a young one. Webb was on the search until, he came to find that the chick was not in the best of situations and it's exactly what they analyzed, but alive however for it is just stuck inside someone's trap. Escape players, what will you do if you're faced with the situation such as this? Of course Webb will do the save, but will it be successful?
Come try this rescue then everyone! Crazy Chick Escape is another new point and click animal rescue escape game made by Games 2 Rule.
Other games by -
Walkthrough video for Crazy Chick Escape