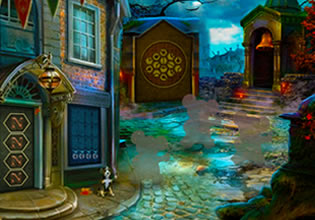 Convivial Octopus Escape
There is an octopus in the village here which was clearly magical, for it can thrive for a really long time out of the water and even gives advice to people! This octopus is really old, probably a few couple of hundred years and nobody has a record of when this creature had ever tasted seawater. That day, Samuel will be meeting this octopus for he yearns for its advice for something important. But as he arrived in his old residence though, it seems that the octopus is going to need more help than him needing the creature for advice.
Samuel found the octopus trapped in its own residence and it's weird why was nobody there to help it. Did this just happened, or was it perfect timing that he came just in time? Was somebody mischievous trying to pull one under it? Well, Samuel is going to have to get it out of there then, but for that he is going to need some help. Escape players, want to help Samuel here free the octopus?
Convivial Octopus Escape is the newest point-and-click rescue escape game created by Games 4 King.
Other games by -
Walkthrough video for Convivial Octopus Escape