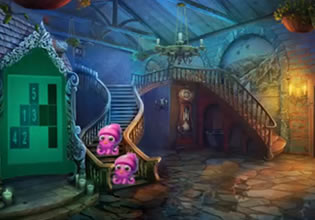 Convivial Lion Escape
Archie always plays with this lion who also lives in the village together with the people there. But that day however, this big cat went missing and people have already gone to search for it everywhere. Archie was also on the search of course for they were quite close and if anything happens to it then Archie would never forgive himself. Well thankfully on his search though he found him, but he is in some trouble and not out of the woods yet.
Escape players, Archie found the lion trapped inside a house there and that's why nobody was able to find him, for he is trapped in a house which was not occupied and far from the cluster of the village center. Okay now Archie is going to get him out of there, will you help-out on this then so that the lion can be safely freed?
Convivial Lion Escape is a brand new point-and-click animal rescue escape game released by Games 4 King.
Other games by -
Walkthrough video for Convivial Lion Escape