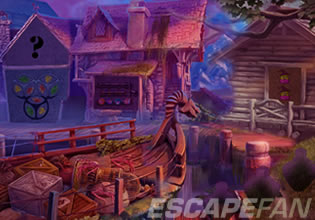 Comely Wizard Girl Escape
Malvar is the old wizard protecting this small settlement here, but he is not the young and active man he used to be, so he has an apprentice who was quite a fascinating girl for she was very adept in using magic. But she can't get everything right though especially on her first-times trying to cast a spell, and that day Malvar was going to rescue her because of that!
Malvar's apprentice cast a spell and that immediately resulted in her getting trapped in a random house in the settlement! Malvar remembers his own mistakes and his master would always help him, so he will do the same to his. Escape players, will you help Malvar with this rescue though for he is kind of old for this? Do this gently then, for this is magic and the girl there might get hurt.
Comely Wizard Girl Escape is a brand new point-and-click rescue escape game from Games 4 King.
Other games by -
Walkthrough video for Comely Wizard Girl Escape