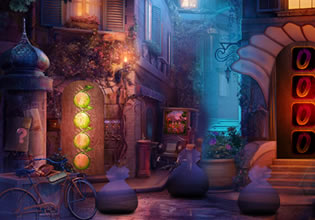 Comely Girl Escape
Dorothy is missing in the town again, you really told your friend who is her mother not to allow her to go with her mischievous friends for they get into trouble all the time. But the young girl is really adventurous and she can't keep away from it. You got very concerned, for Dorothy is still too little to be out and about in the town here especially when the sun sets, so you just placed it on yourself to help her mother find her for you must.
Escape players, you are now on the search for Dorothy here and you need to be quick, for the town is vast and there are a lot of places to look for her here. Find clues then no matter how subtle which can lead you to her, use the best of your skills as well for that's definitely going to be needed in this.
Comely Girl Escape is the newest point-and-click rescue escape game from Games 4 King.
Other games by -
Walkthrough video for Comely Girl Escape