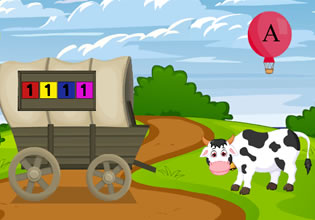 Cockerel Chicken Escape
Andre is now heading to his chicken coop to check the progress of his chickens for he has a new one which was a cockerel. Andre checked and most of his chickens were good, but except his cockerel!
Andre's new cockerel chicken is trapped inside one of his cages there! Andre have no idea what happened, but this already did and there is nothing else he can do but to free his chicken for it's not suppose to be in there. Escape players, Andre have no idea what happened for that chicken is suppose to be in its house, but he'll figure it out later for first he needs to get it out so it can feed. Will you be able to help him then by finding the key to that cage?
Cockerel Chicken Escape is another new point-and-click animal escape game made by Games 2 Jolly.
Other games by -
Walkthrough video for Cockerel Chicken Escape