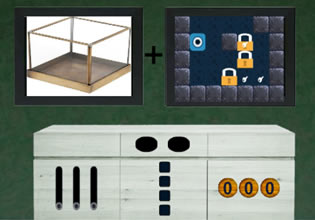 Cleaning Lady Escape (8B Games)
Jackie is a light-hearted woman and is pretty efficient in cleaning too for she works as such. That day, you hired her for her time to clean some parts of the house while you were away, she can be trusted for everyone knows her in the neighborhood and she pretty much gets the job done quickly. A few hours passed and you returned home, but unexpectedly though you found Jackie trapped in a room there!
You have no idea what happened, but she seems to have gotten trapped just at the same time you arrived. Okay, that's pretty weird, but you need to get her out of there right now. Escape players, find the key to the door there for it won't respond to any of your manipulations and only the key can fix this problem surely.
Cleaning Lady Escape is the newest point-and-click indoor rescue escape game from 8B Games.
Other games by -
Walkthrough video for Cleaning Lady Escape (8B Games)