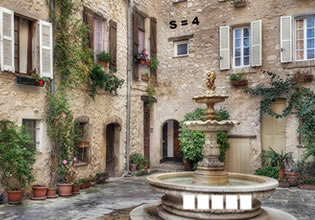 City Of Silence
Gracia is in this old city at the moment, well it's more like a town now for it is small compared to the city of today. Still the place is good for it was filled with stone structures dating back hundreds of years and they are awesome to see. The place is called the city of silence, it is called as that for it's the acoustics of the place, even though there are people around, their noises are muffled thanks to how the sound plays in the stone walls there. That's why Gracia feels alone even though she knows there are people around. But that day it seems there were really no people around, the place was now like a ghost town for she had weaved from passage to passage but still there were no people in sight.
Gracia was a bit confused why there were no people here, it's in the middle of the day and the sun is shining bright, there should be people around. Gracia fears something might be happening and now she is on high alert. Escape players, Gracia wants to leave the area now but she must do that calmly. Will you be able to help her then so she can exit the place peacefully?
City Of Silence is the newest point and click area escape game created by Hidden 247.
Other games by -
Walkthrough video for City Of Silence