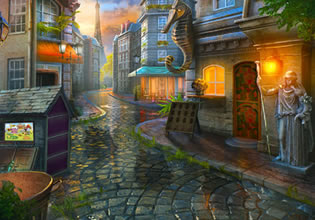 Chumming Boy Escape
There was this boy in the town who was really scared of germs, that's why he wears a suit and a gas mask whenever he goes out! That is absolutely overdoing it, but this boy was not all the time like this though, he was just a normal kid once and you know that for he is your friend. You don't know what happened to him but you just accepted this quirk of his.
That day, you asked for a little time with him just to talk, maybe welcome you in his home instead of going out which is unlikely anyways? But weirdly though, he decided to go out and that is very rare! But he'll be wearing his suit though and he will definitely look weird, maybe he should design it so that he won't look strange, maybe make it fun by decorating it so he'll look like an astronaut or something. Well, that is a problem for another time though, for as you arrived at his home there was a problem there and your friend needs help! Escape players, come and see whatever the problem is and see also if you can help him with it.
Chumming Boy Escape is the newest point-and-click house rescue escape game created by Games 4 King.
Other games by -
Walkthrough video for Chumming Boy Escape