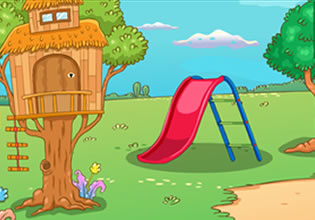 Chubby Brown Owl Escape
Luke was going to go to his tree house but first he needs to find the key to its door for it's locked. He never thought he would do that with haste though, for there was a trapped bird in there and of course it couldn't get itself out and is now thrashing!
As he peeked, he saw a brown owl inside and it was unusually chubby. Maybe it ate a lot? Well, he just hopes it can still fly once he frees it, but he needs to find the key to the house first so he can release the creature. Escape players, the problem is that key which seems to be now missing, want to help Luke here then so he can get this owl out quickly and he can also access the elevated house?
Chubby Brown Owl Escape is the newest point-and-click animal escape game created by Games 2 Jolly.
Other games by -
Walkthrough video for Chubby Brown Owl Escape