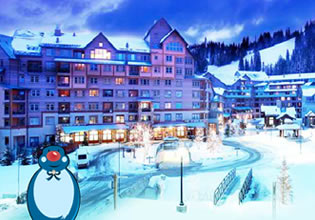 Christmas Wonderland Escape
There is a wonderful snowy place in the middle of the mountainous forest and it's truly worthy to be called a Christmas village. The place has beautiful warm houses and other structures even a building! Well even though it's far from civilization, doesn't mean it isn't able to progress, what helped through it though was the tourism for it's truly a place to visit. One day, Caroline went to that said wonderland and along the way one of her first and only complaints was it really wasn't easy to tread through the deep snow there, but she still made it. The place was filled with lights as it awaits for Christmas, but there were no people outside and that's understandable, for the cold was close to unbearable.
Caroline enjoyed her stay in the town and even though the weather was cold, the people were very welcoming and warm. One day as she was about to leave however, she realized something different for not only there were no people outside again, the snow was so thick that it covered the path to a point it became pretty troublesome for her! Troublesome enough that she got unfortunately lost!
Escape players, care to join in the wonderland escape here with Caroline and see if you can leave from the snowy place successfully? Christmas Wonderland Escape is the newest point and click snowy town escape game created by Games 2 Rule.
Other games by -
Walkthrough video for Christmas Wonderland Escape