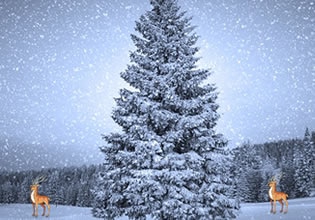 Christmas White Tree Forest Escape
It's not easy to traverse the area at the moment for the snow was heavily falling and have fell quite so the last night, but Gregory needs to get home to his warm house now for he just came from his friend's place and getting home is a must for him. Gregory is starting to get quite cold now and he doesn't like it, well surely he wouldn't like what's about to happen to him there, for in his attempts to get home quickly there, he unfortunately got lost!
Gregory seems to have overshot with his movements here and now he doesn't know where he was! This neighborhood is vast definitely, and he is seriously experiencing this now in the cold which makes the situation even worst. Escape players, Gregory needs a little help here for he is lost and he cannot just mow through paths now for that might get him even more lost. Come and help him here get through the place then and do so carefully as well for you might get even more lost in the cold place here.
Christmas White Tree Forest Escape is the newest point and click snowy outdoors escape game created by Games 2 Rule.
Other games by -
Walkthrough video for Christmas White Tree Forest Escape