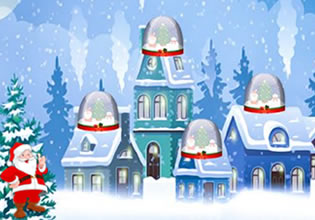 Christmas Reindeer Escape
Santa is in the village! He is hopping from house to house on his sleigh. But as a villager there who is seeing this, Arnold noticed that Santa's sleigh is not stable. So he observed and that's when he realized that Santa was missing one of his deer!
Arnold saw the connection on his sleigh's ropes have been severed, that means his reindeer is somewhere else and because of that his sleigh will be flying unstable. Arnold must help here then even though he is absolutely mystified of seeing this happening with his own eyes. Escape players, Arnold is going to go and help Santa by finding his missing deer. Would you like to help him as well so he can get this rescue done?
Christmas Reindeer Escape is a new point-and-click outdoors rescue escape game developed by 8B Games and Games 2 Mad.
Other games by -
Walkthrough video for Christmas Reindeer Escape