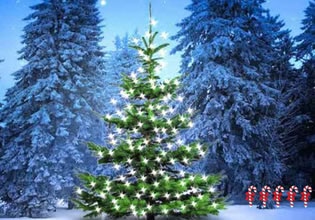 Christmas Girl Tree Escape
It's Christmas and Bruce was in the forest trying to look for the perfect Christmas tree to put in his home, as he went though he fears he'll lead himself close to the mountains just to find this perfect tree, for until now he couldn't find the right one. Okay guess he needs to select the first thing he sees here and be done with this. As he was about to select this one tree which looked okay though, he notice something in it and that definitely startled him!
In this tree that he saw there was a person! The person was a woman and she is clearly stuck inside the thing! She looks concerned and definitely cold, and as for Bruce here he was definitely confused of what was happening. The woman told him to help her for she couldn't get herself out from this tree. What was she even doing in there? Said Bruce to himself. But guess what can he do now? He'll help this woman then and maybe he can get some answers afterwards. Escape players, you will now be playing as Bruce here and helping this woman is a priority now, for if she stays in there any longer she might freeze.
Christmas Girl Tree Escape is the newest point and click snowy wilderness rescue escape game from Games 2 Rule.
Other games by -
Walkthrough video for Christmas Girl Tree Escape