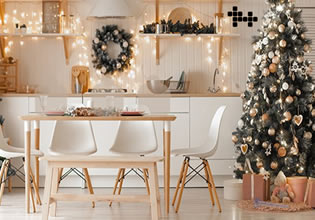 Christmas Decor Villa Escape
It's Christmas and some of the houses there in the neighborhood are open to the public for viewing of their Christmas decors and stuff. One of those houses is where Ginger is for she and her friends are visiting the houses that has decors in the area. But as when they were there, something happened and Ginger now needs help!
Ginger just got trapped in the house and her friends couldn't get her out of there! They were already all out of the place and Ginger was still inside without nobody in there with her, which was weird. Escape players, Ginger needs your help there to escape, will you be able to assist then so she can safely get out?
Christmas Decor Villa Escape is the newest point-and-click indoor escape game created by WoW Escape.
Other games by -
Walkthrough video for Christmas Decor Villa Escape