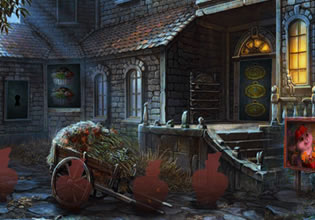 Chirping Rooster Escape
Some of the noises here in the village at the moment are not typical, for there was this weird chirping and as a resident there, Edmond searched for the source until finally he found it, it was coming from this rooster which was trapped in some cage!
Is this the little guy's call for help? It was weirdly chirping and Edmond can't find the reason why it would be doing that other than maybe it needs some help? Well, Edmond knows this chicken and he can't just leave it there. Escape players, you will now be playing as Edmond here and he wants to free this rooster. Will you be able to free it then with your skills and logic?
Chirping Rooster Escape is a brand new point-and-click animal rescue escape game from Games 4 King.
Other games by -
Walkthrough video for Chirping Rooster Escape