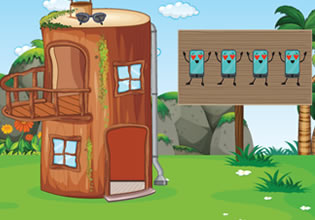 Chef Rat Cheese House Escape
The cheese house here is the only source of cheese for several towns that's near it, that's nothing too weird but work for the place is definitely hectic. What's weird about the house though was the head cheese-maker there is a rat!
This cheese-maker rat isn't any ordinary rat though, he is an expert of cheese and he makes the finest cheese ever, even his workers are in awe of his production and they are good for they are well compensated too. But that day though the head cheese-maker got into a bind and escape players as one of his workers, you need to help him! The head cheese-maker got trapped in a room there in the place and because he is now needed in the production, you stopped what you were doing and tried to help him, but the question is escape players will your skills and logic be enough for the rescue? Go ahead and try then.
Chef Rat Cheese House Escape is a new point-and-click indoor rescue escape game developed by Games 2 Escape.
Other games by -
Walkthrough video for Chef Rat Cheese House Escape