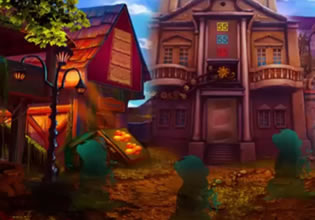 Cheerful Postman Escape
Mail is being delivered in the village here through this mailman who is always successful with his job and that's why people likes him. But that day when he wasn't able to commit, people were mystified why. This is so unlike him really, that's why Edna who is kind of the resident good Samaritan there, tried to find him just to ensure if he is okay. But that's when she found him trapped inside some tunnel there with an unusual door!
Edna have never seen this tunnel before, but she knows the mailman is in there for she can hear him. Escape players, Edna doesn't know about this, for this seems too difficult for her. She wanted to ask for help but she didn't want to just leave him there. Would you like to help Edna with this then so she can successfully free their beloved mailman?
Cheerful Postman Escape is the newest point-and-click rescue escape game created by Games 4 King.
Other games by -
Walkthrough video for Cheerful Postman Escape