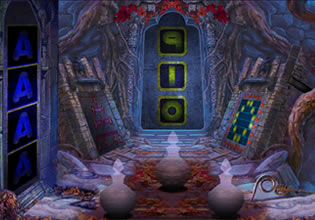 Cheerful Pigeon Escape
Francois' new leader pigeon is a cheerful one, but a little inexperienced though for he is new. He'll get it soon though and he'll probably lead better than his predecessor. That day, Francois called for his lead pigeon and it was weird for he didn't come. That's strange, for he usually does come when the call is made. Maybe his inexperience got him?
Francois searched high and low for him until, he found him and he was actually trapped in the room of this house! Francois doesn't know who owns the place and that's why he hesitated a bit there. But he needs to get his pigeon out and because there was nobody home for he called many times, he needs to do this carefully. Escape players, want to help Francois here so he can get the most important bird in his flock out?
Cheerful Pigeon Escape is the newest point-and-click animal rescue escape game created by Games 4 King.
Other games by -
Walkthrough video for Cheerful Pigeon Escape