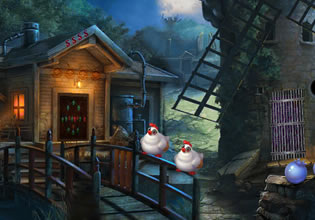 Cheerful Flying Pig Escape
There is a pig here with wings in the village and most people who will see this creature will absolutely get terrified of it! But the villagers there are not though for this is a normal sight for them, that's because this pig is a native of the place. This pig is actually very playful and also a bit curious, people lets it be for they all think the creature is sacred and must be free. But that day though its curiosity got the better of it and now it is now longer roaming free!
The pig got trapped in this cage or some sort and it was now struggling to escape! Up to this point nobody has come to its rescue for nobody even knows it was trapped. Escape players, will you be the one to come and help the flying pig here?
Cheerful Flying Pig Escape is another new point-and-click mythical animal rescue escape game made by Games 4 King.
Other games by -
Walkthrough video for Cheerful Flying Pig Escape