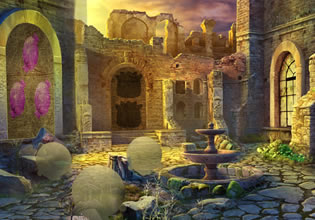 Cheerful Banana Escape
Rollen was going to meet his friend the cheerful banana that day, but as he arrives at his place though he realized that his friend was not at home. Where did his friend go? Maybe frolicking around in the forest again he guesses, so he just returned home but as he did, he found his friend trapped inside some cell!
Rollen asked what happened to him, he told him that a bunch of guys captured him and trapped him where he was now! Rollen understood then what happened there or what might have happened. A lot of people in this settlement actually was uneasy of the creature, for it was indeed unnatural and people are scared of what he might do. But Rollen knows him and he means no harm, so he is going to get him out of there right now. Escape players, want to help Rollen here free his banana friend?
Cheerful Banana Escape is the newest point-and-click rescue escape game from Games 4 King.
Other games by -
Walkthrough video for Cheerful Banana Escape