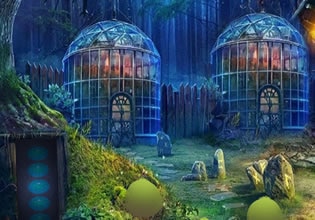 Charming Little Girl Escape
Rico immediately got uneasy when he found this well-known little girl in the town inside a house there which had a problem with its door. He told the little girl to get out of there then, but it was already too late for when he coaxed the kid out as carefully as he can for she has the trait of not listening sometimes, the door was already locked. This is not good for the house is abandoned and at the moment there is nobody around except him, that means he'll have to make this rescue himself.
Rico knows how fascinating this girl is, for she is quite intelligent and cunning, also almost all people in the town here knows her for she is friendly. Okay, guess he'll have to get her out of there himself for actually Rico knows her and they are friends. Escape players, will you help Rico out here then so he can free her from being trapped safely? You all need to be very careful then, for you don't know if this is a prank or not and you are beginning to fall for this.
Charming Little Girl Escape is a new outdoors rescue escape game developed by Games 4 King.
Other games by -
Walkthrough video for Charming Little Girl Escape