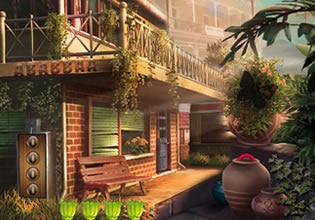 Chambermaid Escape
The duke and duchess here still has their helpers as well as chambermaids, there was even this one who was loyal with the family and is a lovely and joyous woman too. In her long stay there in the family, she was now even the chief maid there and because she is also good with managing people, works there have been flawless and swift under her. Whenever the family called for her help, they would get it and each time she gets the job well done. But that day however, it seems that she was the one needing help this time, for she got trapped in her quarters and now she is having trouble there!
As the man in the house who knows her for she was already in the house before when he was even born, the son of the duke and duchess who was Patrick was the first on the scene for he just happened to pass by. Patrick heard the call for help and instantly he felt obligated. That's how he is different from the spoiled, for he is selfless and has a strong will to help people. But this time escape players Patrick needs help too, for in all of what he knows he isn't really an expert in lock-picking. Okay then, will you help him here so he can free their most loyal chambermaid safely? Do this delicately then, for the door is old and if it is damaged then that will make the problem worst.
Chambermaid Escape is the newest point and click house rescue escape game created by Games 4 King.
Other games by -
Walkthrough video for Chambermaid Escape