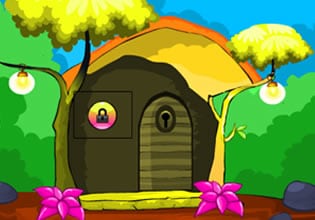 Cave Forest Escape 2
Upon his attempt to escape the place, nothing good still happened which he expected and hoped for he really wished to escape from the place where he went. Martin went there in search of a cave which he eventually saw and it was adorned in gold! He is not sure if those are gold though, for it could be fools' gold. Still, it was some find and he wants his friends to see what he had found. But the problem emerged and now he could not find his way back.
Martin has been trying hard really, it just doesn't work for the place seems to be moving or something, it could also be his imagination for he is getting light-headed now. Escape players, Martin is speculating that he might be climbing higher here and he doesn't know it, this place is mountainous and that explains his ails there at the moment, or it could also be just him. Will you help Martin here finally escape for this place is somewhat starting to get to him? Quickly then on this escape before it escalates even more for the worst.
Cave Forest Escape 2 is the newest point-and-click wilderness escape game from 8b Games and Games 2 Mad. This game is a continuation of the first game as the start of the series.
Other games by -
Walkthrough video for Cave Forest Escape 2