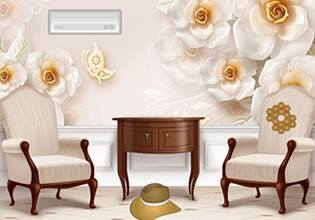 Catch The Rat In House
This luxurious house here is going to be purchased by a rich person and really as one of the staff that had been in-charge of the interior design there, Michael takes pride of his accomplishment of the place and of course it will be presentable to the buyer. Well, that's until he found a rat there running around and Michael almost fainted when he saw it!
That rat needs to be caught now and its nest must be uncovered, for if there is one there then it won't take long until there's two and then three. Escape players, will you help Michael here catch that rat which was now hiding somewhere in the house before this really becomes a disaster?
Catch The Rat In House is another new point-and-click indoor retrieval game made by WoW Escape.
Other games by -
Walkthrough video for Catch The Rat In House