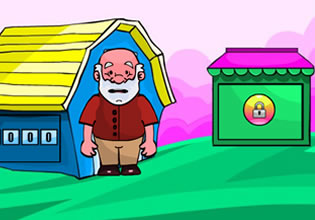 Car Escape 1
Ivan is definitely seeing it now, driving into this remote village was not really a smart idea. For when he ventured there just to see the place, he lost his car keys and now he is having a hard-time trying to find it!
This is not good and what's worst was he doesn't have a spare key. Escape players, Ivan needs to leave now for he is not getting too comfortable there anymore. Will you help him find his keys then so that he can finally leave for home? Quickly then for the situation is still good and the sun is still shining.
Car Escape 1 is a new point-and-click outdoors escape game developed by 8B Games and Games 2 Mad.
Other games by -
Walkthrough video for Car Escape 1