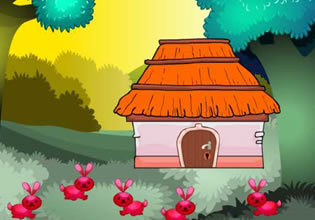 Cage Bird Rescue
Today, Rowland's cage which was just hanging by a tree have captured a bird again, but it's not one that is abundant and edible though, it was quite rare and really should not be eaten!
Rowland captured one of those rare purple birds that lives in this forest! He couldn't believe his eyes, this is something different. But he can't keep this creature though and he really needs to find his key to the cage so that he can free this one quickly. Escape players, Rowland does not want to disrupt the life of this rare bird here for all he knows, this one could be heading home to his or her nest. Want to help him free this bird back to the forest then?
Cage Bird Rescue is a new point-and-click outdoors animal escape game developed by Games 2 Live.
Other games by -
Walkthrough video for Cage Bird Rescue