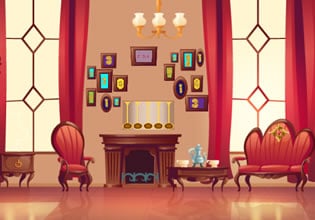 Caesar Escape
The queen was currently in concern of something, for she cannot find her son Caesar and she had already sent a lot of the men to find him! One of them was August and because he was mostly assigned to guard Caesar, he knows how the kid thinks and where could he be potentially. And he found him! But right-now the kid is locked outside of a house which was just another place of the emperor and of course he will get him so he can return Caesar to his mother. But at the moment though it was kind of hard, for the door was locked and the key to it is something August doesn't even know where.
Well August needs to find it now so he can grant entrance to Caesar, but he needs to locate the key for the door first and at the moment he needs to check in a lot of rooms there for he doesn't know where to really start. Escape players, want to help August here find something so he can guide the young Caesar in the premises? Look around receptacles there then and solve whatever puzzles comes across you.
Caesar Escape is another new point and click house escape game made by Games 2 Escape.
Other games by -
Walkthrough video for Caesar Escape