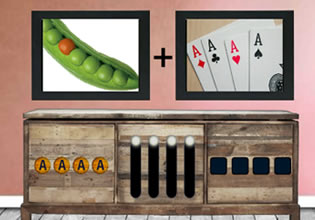 Burma Girl Kyaw Escape
Kieth's Burmese friend went to visit him in his house that day, finally they saw each other after years for the last time was way back in college. Kieth's friend who was Kyaw is successful now, but as always she looks decent and doesn't show-off her money through her looks. Kyaw was definitely a sight for sore-eyes, that's because Kieth owes Kyaw a lot after a ton of help he received from her. Well, guess that day he is going to pay a bit of it, for Kyaw just got trapped in a room there and when Kieth tried to open the door, he couldn't unlatch it as well!
Okay, Kieth's door there could be jammed, guess he'll need to repair that but first he'll need to get his friend out of there. Escape players, imagine you are Kieth here now, will you be able to help your friend Kyaw who mysteriouslyt got trapped in the room there?
Burma Girl Kyaw Escape is another new point-and-click indoor rescue escape game made by 8B Games.
Other games by -
Walkthrough video for Burma Girl Kyaw Escape